A documentary film by Julian Rubinstein
"I was completely blown away"
"Denver's very own Bonfire of the Vanities" Based on Rubinstein's
nationally acclaimed book
The Holly: Five Bullets, One Gun and the Struggle to Save an American Neighborhood
THE HOLLY goes deep inside a gentrifying community in Denver, where a shooting case involving an activist becomes a window into the political machinations of urban development and the city's gang activity.
Terrance Roberts is a former gang leader who appears to have escaped his past. He is ten years from his days in prison, after which he returned to his historic Denver community to become an activist whose work won him awards and made him the face of a high-profile redevelopment of one of Denver's civil rights landmarks, Holly Square. But, as the redevelopment is coming to fruition, Roberts shocks the city by shooting a young gang member—at his own peace rally.
Journalist Julian Rubinstein, who grew up in Denver, begins looking into the case and finds himself caught up in a world of gang members, activists, informants, cops, and developers uneasily coexisting in a rapidly gentrifying community. Many of them are also covertly working together on a federally funded law enforcement operation. As the city's gang violence spikes and Roberts heads to trial facing life in prison, dangerous truths about the neighborhood's cycle of violence and what happened on the day of the peace rally are revealed.
Growing up in Denver, Holly Square was the only place I remember being warned not to go. The square's Holly Shopping Center was the sacred home of Denver's first Bloods gang. But, despite a dearth of public reporting about it, the Holly was also legendary in the Black community for its activism. The connection between these seemingly disparate elements ultimately drove me to spend seven years reporting and writing a multigenerational story that explores the relationship between activism and street violence, from the Black Power movement to current day. The book was published in 2021 and, like the documentary, its "explosive" findings (Axios) of the targeting of a prominent activist set off a yearlong #battlefortruth as key people in Denver attempted to derail the project by spreading falsehoods about it. More on that soon….
But back in 2013, I was living in Brooklyn when a story in the New York Times caught my eye—about a shooting in Holly Square involving a well-known activist, Terrance Roberts. A third-generation resident of his historic neighborhood, Terrance now faced life in prison after firing five shots at a young gang member he worked with, during his own peace rally.
The damage was significant. Not only was the young gang member paralyzed, but Terrance—himself a former gang member—had been working on a federal anti-gang effort that aimed to reduce gun and gang violence in his community. Now, violence was on the rise again, as were tensions over a high-profile redevelopment of Holly Square that Terrance had become the face of.
I managed to reach Terrance, who was out on bond and facing attempted murder charges. He agreed to meet me. He was an oversized presence, bursting with opinions on everything from slavery to hip hop to law enforcement's use of gang informants to divide Black communities. All of it seemed to come back to the Holly. "I love the Holly," he told me. "I've been shot for the Holly. It created my whole character."
Terrance had a theory about the day of the peace rally that wasn't represented in any of the voluminous media coverage of the case. He believed he had been attacked by gang members working for law enforcement—because of his activism. Others I connected with in the community shared this perspective. "I knew [Terrance] was in danger the day he started marching," one well-known clergyman told me. "The day he started speaking up, he was in danger."
I was determined to find out what had happened that day but as I continued reporting, events that illuminated the answers to those questions and others began happening in front of me. I asked and was granted approval to begin filming, and I moved back to Denver.
For the next eight years, I dug for key documents, and worked to gain the trust of members of the community who believed it was imperative that the truth about what happened that day, and for decades before it, be told. I carefully assembled a team of African American producers and filmmakers from both in and out of Colorado to make sure we made this sensitive film with the extra care and sensitivity to the community in which it takes place. Many people risked their lives to see this film get made, myself among them.
To me, THE HOLLY is an intimate portrait of one man's struggle to escape his past and to help solve a mystery that could save him from a life behind bars. But it is also a story of how connections between powerful funders, elected officials, developers, law enforcement—and street gangs—can determine the future of a community. What we captured on camera also raises troubling questions about the conduct of informants, the use of active gang members in undercover operations as well as in "anti-gang" work, and about the connection between gentrification and violence.
Violence in America's most vulnerable communities is rising, as are threats and attacks against activists. I hope this film can shine a light on some of the unreported challenges facing these communities and the activists working in them.
I grew up in this neighborhood and lost family members to gang violence…. The findings of this film are devastating and eye opening, and they demand accountability for elected officials who have failed to make protecting our young people their paramount concern. This is a story about the everyday abuses and injustices that are tearing up our communities. It's a reality that many of us have lived, but is rarely seen on camera.
Portia Prescott, President of the Rocky Mountain NAACP
Police and violence prevention organizations must have a professional understanding, but they have very different, and separate, roles. Violence prevention groups should not report to, or be funded by, the police. They cannot share information about specific individuals with the police. They should also never be employed as informants. Unfortunately, both those things appear to have happened in Denver. The result was sadly inevitable: a loss of all credibility on the streets, and no impact on reducing violence–a truly tragic and deadly consequence of a structure that was destined to fail.
Arne Duncan, former United States Secretary of Education and founder of the Chicago-based anti-violence effort, Chicago CRED
Engrossing… Roberts emerges as a Shakespearean figure of forceful magnetism who fights mightily against being viewed as a walking metaphor for the Holly's struggles.
The shocking story of 'The Holly' continues to rile Denver's power structure… Roberts is running for Denver mayor, giving 'The Holly' the feel of an up-to-the-minute civic primer as much as riveting, true-life drama.
Rubinstein spent eight years working on the book and documentary, and his meticulous attention to detail is a much-needed corrective to the drive-by style that coverage of violence often receives. The issues he delves into — gun violence, gang activity, underinvestment in Black communities — are more relevant now than ever… What Rubinstein unearths raises a lot of questions about Denver police's work to curb gang violence. Some of the people extolled as reformed gang members are described by others as active participants in the violence they're supposedly quelling. As shooting deaths in the metro area skyrocketed during the pandemic — fueled in part by gang activity — it's an allegation worth taking seriously.
Carina Julig, Aurora Sentinel
A documentary that many of the most powerful people in Denver do not want to see – and do not want you to see…. This is the rare documentary that has all the elements one looks for from a scripted film, starting with a compelling and complex antihero worthy of Shakespeare… It is, in its way, Denver's very own version of 'Bonfire of the Vanities,' combining elements of economic oppression and gentrification against institutional power, racism, police and government corruption, and a reformed anti-hero who is now running to be the next mayor of Denver.
John Moore, Denver Gazette
From income inequality, race, gun violence and corruption, The Holly is the macro of America in the micro. Julian Rubinstein managed to capture an astonishing story as it was playing out, despite the very real risks.
Academy Award-winner Adam McKay
A gripping, searing and eye-opening documentary… Julian Rubenstein finds just the right balance between entertaining the audience and provoking them emotionally as well as intellectually…. Well-edited, cinematic and even more suspenseful than most Hollywood thrillers.
Elucidates some of the troubling mysteries behind those confusing, violent years just before Denver's great gentrification… As gang violence in Denver surges once again, The Holly provides indelible insights about its root causes.
As reported in Deadline.com, The Holly was selected to play the International Documentary Assocation's FallDocs Series - "a curated collection of the most acclaimed documentary films of the year." Our screening will be Tues Nov 7 at the Culver Theater in Culver City....
The Impact Campaign is underway with recent screenings and conversations in Durham, NC; Detroit; Basalt, CO; and next up History Colorado in Denver, sponsored by the RMN NAACP, and more to come.
The connection between these men, powerful politicians and both street violence and politically connected violence, is particularly disturbing. It was equally disturbing if not surprising to have my life threatened for bringing this story to light. 
Adam McKay
Executive Producer
Academy Award-winning writer/director/producer Adam McKay made his name in the comedy world when he served as head writer for SNL and later co-wrote and directed numerous iconic comedies such as Anchorman: The Legend of Ron Burgundy (which was named one of the WGA's 101 Funniest Screenplays), Talladega Nights: The Ballad of Ricky Bobby and Step Brothers. McKay's latest feature, Don't Look Up, received four Academy Award and BAFTA nominations including Best Picture and Best Original Screenplay, as well as a WGA Original Screenplay win for McKay. Don't Look Up is one of Netflix's most successful films of all time and stars Jennifer Lawrence and Leonardo DiCaprio as two low-level astronomers who must go on a giant media tour to warn mankind of an approaching comet that will destroy Earth.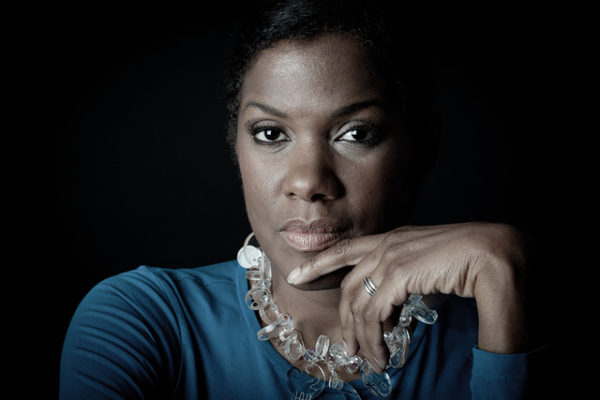 Lana Garland
Executive Producer
Garland has worked as a Creative Director, Director, and Writer/Producer in television and film in the US and Europe. Her work has included content for HBO, BET, and ESPN in America, and TV2 in Denmark. In documentary film, she has worked on films such as Bowling For Columbine, Stolen Moments: Red Hot + Cool, and Unchained Memories: Readings from the Slave Narratives. Her short films include Rapture and AfterLife, starring Tamara Tunie. Lana is an NATPE Fellow, a NAMIC ELDP Fellow, a Gordon Parks IFP screenwriting finalist, a Worldfest Houston finalist, and a Telly Award winner. Her company, Insibah Media, is based in Durham, North Carolina.
Julian Rubinstein
Director
Rubinstein is an award-winning journalist, educator, filmmaker, and author. He spent seven years reporting his most recent non-fiction book The Holly: Five Bullets, One Gun and the Struggle to Save an American Neighborhood, which was published in 2021 by FSG. The book was named a New York Times Editors' Choice and is the winner of the 2022 Colorado Book Award for general nonfiction and the 2022 High Plains Book Award for creative nonfiction. While reporting the book, he began filming what became THE HOLLY, his first documentary feature film. The film is the winner of the Audience Choice Award at the 2022 Telluride Mountainfilm festival and the Jury Prize for Best Documentary at the 2022 Santa Fe International Film Festival. Rubinstein's first book, Ballad of the Whiskey Robber, was also an Editors' Choice pick of the New York Times and the winner of the 2005 Borders "Original Voices" Nonfiction Book of the Year, as well as a finalist for the 2005 Edgar Allan Poe award for Best Fact Crime book. Film rights to Ballad of the Whiskey Robber were purchased by Johnny Depp. Julian's feature writing has appeared in the New Yorker, New York Times Magazine, Rolling Stone, and others and has been honored by Best American Crime Writing, Best American Essays, Best American Science and Nature Writing and twice by Best American Sports Writing. He has worked with at-risk youth for Groundwork Brooklyn and Friends For Youth in Denver. He grew up in Denver and moved back in 2014 to begin reporting and filming THE HOLLY. He spent two years as Visiting Professor of Documentary Journalism at University of Denver and is currently Visiting Filmmaker and Lecturer at Western Colorado University.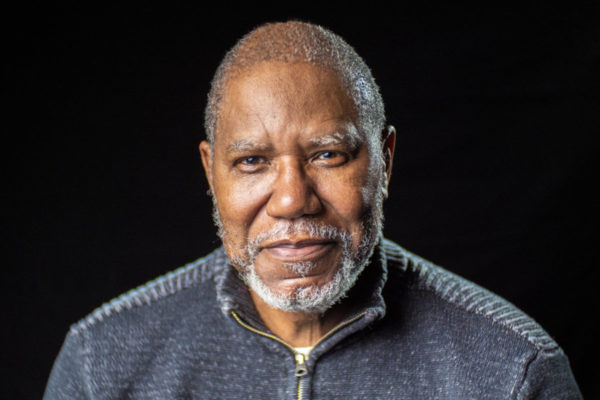 donnie l. betts
Producer
betts is an award-winning documentary filmmaker, theater director and podcast host. His documentary "Music is My Life, My Politics, My Mistress: The Story of Oscar Brown Jr." won 11 Best Film or Audience Choice awards, aired on PBS Plus stations nationwide. Music is My Life Politics My Mistress was featured in IDA Doc Magazine and is part of the Black Film Archives at Indiana University now streaming on kwelitv. His film Dearfield: The Road Less Traveled," about the all-black Colorado town was nominated for an Emmy. He won an Emmy for his film "My Voice" on hip hop artist and activist Jeff Campbell.  betts was the youngest winning of the Governor's Award for Excellence in the Arts. donnie was part of the producing team for the launch of BET's Starz in Black. donnie has created content for John Sayles. He has written and directed multiple theater plays including The Mountain Top, which received a Henry Award for Best Director. He is a founding member of two theater companies in Denver, City Stage Ensemble and Denver Black Arts Company. His audio drama podcast series Destination Freedom Black Radio Days heard on Broadway Podcast Network and all platforms has won numerous. His production company No Credits Productions, LLC is at work on "Stop Resisting" at look at the use of force in America by law enforcement and others. He attended Yale School of Drama.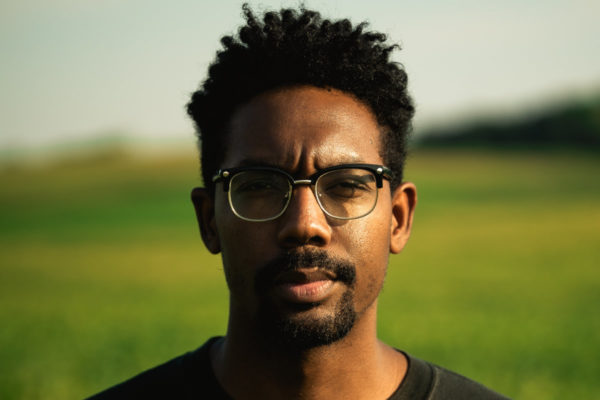 Damon Davis
Executive Producer
Damon Davis is a post-disciplinary artist based in St. Louis, Missouri. His work spans across a spectrum of creative mediums to tell stories exploring how identity is informed by power and mythology. He is well known for his body of work, Darker Gods, which explores Afro-surrealist manifestations of Black culture. He is also co-director of Whose Streets, a documentary about the uprising in Ferguson after Michael Brown was killed, which premiered at Sundance and distributed by Magnolia Pictures. Davis is a Firelight Media, Sundance Labs, TED, and Kennedy Center Citizen Artist Fellow. He is represented by Ummah Chroma Creative Partners for commercials and music videos, and his work is featured in the permanent collection at the Smithsonian's National Museum of African American History and Culture.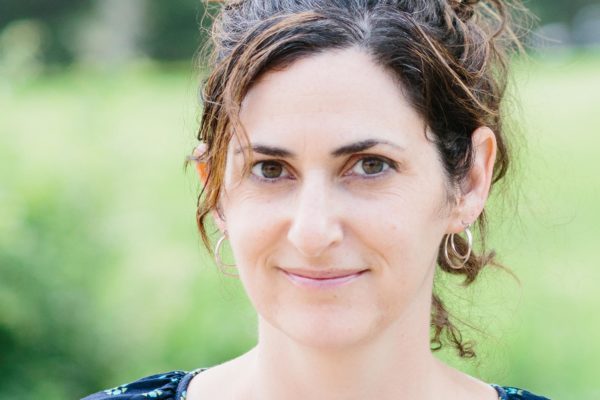 Dia Sokol Savage
Producer
Savage is the creator and executive producer of MTV's hit series 16 and Pregnant and Teen Mom, one of the longest running documentary series on television. She began her career working for director Errol Morris on The Fog of War and Mr. Death, and produced Andrew Bujalski's films Mutual Appreciation and Beeswax, which garnered her a 2010 Independent Spirit Award nomination. She produced Greta Gerwig and Joe Swanberg's Nights and Weekends and directed the feature film Sorry, Thanks, which premiered at SXSW in 2010. Her new short documentary film Welcome Strangers premiered in 2020. She runs 11th Street Productions with her producing partner Morgan J. Freeman.
Tony Hardmon
Executive Producer, Director of Photography
Hardmon is a veteran cinematographer who has worked on numerous projects for television and theatrical release, including the award-winning gang documentary, Crips and Bloods: Made In America (PBS). His other credits include Michael Moore's Sicko, Heidi Ewing and Rachel Grady's segment of Freakonomics and the IDA award-winning film A Walk to Beautiful (PBS). He co-directed the documentary Semper Fi: Always Faithful and is a 2010 Sundance Documentary Fellow.
Britta Erickson
Co-Producer
Britta has made it her life's work to connect storytellers with audiences. After founding a performing arts center – Acoma Center, and its resident theater company, Curious Theater, she then spent the next two decades in top leadership positions at Denver Film. Britta helped grow the organization's annual film festival and the ever-popular Film on the Rocks outdoor film and music program. Along the way, Britta championed filmmaker support programs and consulted on hundreds of film projects. She has produced independent films (Convention, Rolling Papers, Actor Martinez), which all premiered at major film festivals and were sold for distribution. Additionally, she and has served as a juror and panelist at numerous film festivals, including SXSW.
Sarah Dowland
Producer
Dowland is the producer of ZERO DAYS, Alex Gibney's latest feature documentary about the secret world of cyber weapons. The film premiered in competition at the Berlinale 2016 and was acquired by Magnolia Films and Showtime. Dowland also worked with Gibney on WE STEAL SECRETS: THE STORY OF WIKILEAKS. She Co-Produced the documentary SPRING BROKE, a journey into the industry and politics of the annual bacchanal of Spring Break. The film premiered on Showtime in March, 2016. She previously worked on The Matrix Trilogy, The Harry Potter Franchise, V for Vendetta, Salt, The Smurfs Movie and The Secret Life of Walter Mitty. Dowland graduated in writing and filmmaking from the University of Technology, Sydney, Australia.
Daniel Bernard Roumain
Composer
Daniel Bernard Roumain (DBR) is a prolific and endlessly collaborative composer, performer, educator, and social entrepreneur. "About as omnivorous as a contemporary artist gets" (New York Times), DBR has worked with artists from Philip Glass to Bill T. Jones to Lady Gaga; appeared on NPR, American Idol, and ESPN; and has collaborated with the Sydney Opera House and the City of Burlington, Vermont. Acclaimed as a violinist and activist, DBR's career spans more than two decades, earning commissions by venerable artists and institutions worldwide.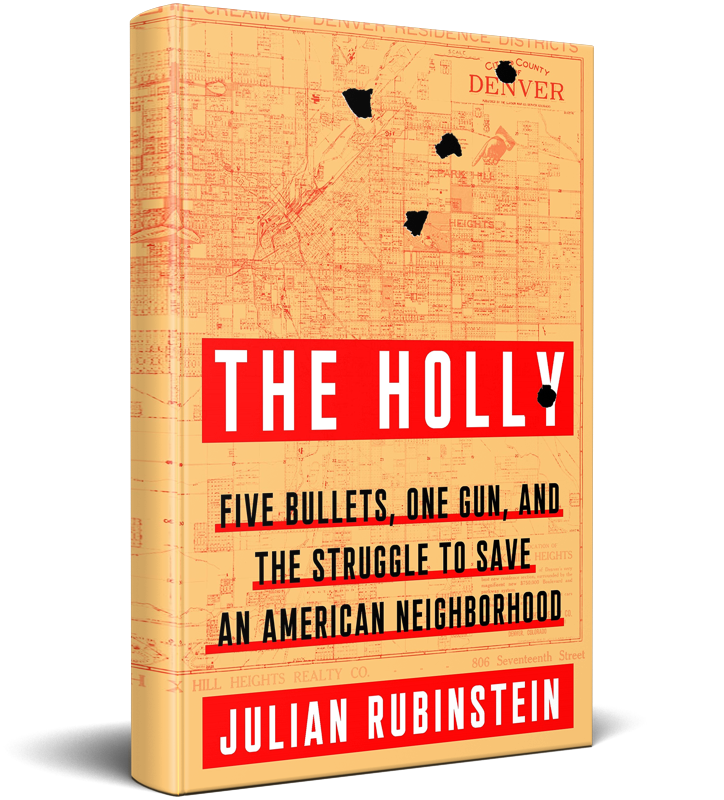 A New York Times Editors' Choice
Winner of the 2022 Colorado Book Award
Winner of the 2022 High Plains Book Award
"Illuminates the dynamics that help explain the Black rage that has spilled into American streets."
"A shattering piece of investigative journalism involving street gangs, race relations and law enforcement."
The Holly is a triumphant achievement that fully brings the iceberg of criminal justice issues to the surface and exposes it for all to see. Not only is it one of the most important nonfiction books to be published in recent years, but it should be essential reading for anyone who wants to understand the extent to which this country's criminal justice system is currently broken.
Rubinstein does not merely retell the events before and after the shooting but rather illuminates the dynamics that help explain the Black rage that has spilled into American streets over the past two years… Rubinstein artfully connects the dots between the rise of gangs, the long-ago shooting that put Roberts on trial, and the ongoing protests sparked by unjust police killings of Black citizens.
Los Angeles Review of Books
The Holly is a powerful, up-close look at the criminal, political, and economic forces that can erode a community. But Rubinstein makes it clear this story isn't just about Denver … If you want to understand the origins of the violence ravaging many urban areas and the challenges faced by one man trying to stop it, read The Holly.
Christian Science Monitor
Rubinstein sets out to chart the social and historical forces that joined two men and a 9-millimeter automatic pistol on a late September day, in the neighborhood known as the Holly … By exposing the state surveillance, the crooked policing, the structural racism, the broken promises and the poverty that had plagued the Holly for decades, [Rubinstein] helps us realize that the problem of violence is far greater than two men and one gun.
The New York Times Book Review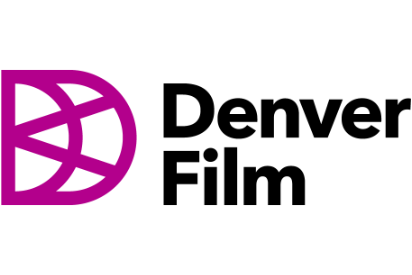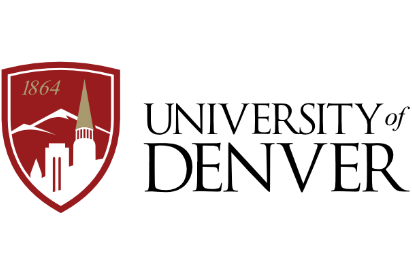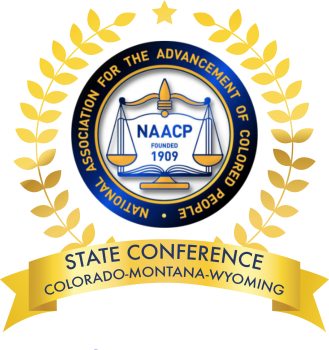 Adam McKay, Damon Davis, Todd Schulman, Lana Garland, Tony Hardmon
Trygve Myhren, Kayvan Khalatbari, K. Nicole Robinson Asarch, Chad Asarch
donnie l. betts, Dia Sokol Savage, Sarah Dowland, Julian Rubinstein
Lyman Smith, Chelsea Jackson
Dylan Nelson, Nina Alvarez, Xan Parker
Lyman Smith, Chelsea Jackson
Julian Rubinstein, Lyman Smith, Chelsea Jackson
Tony Hardmon, Zach Armstrong, Aaron Kopp, Mike Shum
Steve Maing, Toni Bell, Chris White, Doug Blush
Nina Alvarez, Jared Jacang Maher
Post Production Supervisor
Supervising Sound Editor
& Re-recording Engineer
Christopher Wright, Alex Danell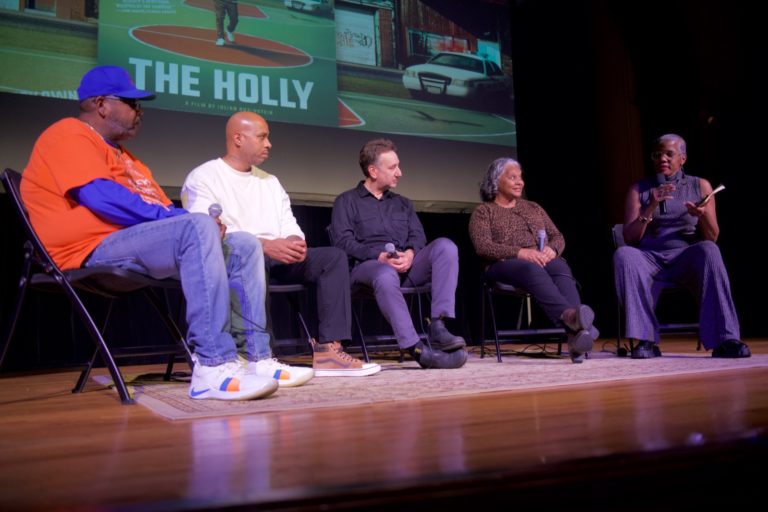 Impact screening and discussion at the Hayti Heritage Center in Durham, NC, December 6, 2022. Onstage with Lana Garland (far right), Judge Pat Evans and Dennis Garrett of Love & Respect, talking about issues of gentrification, law enforcement misconduct and why violence is rising in vulnerable communities.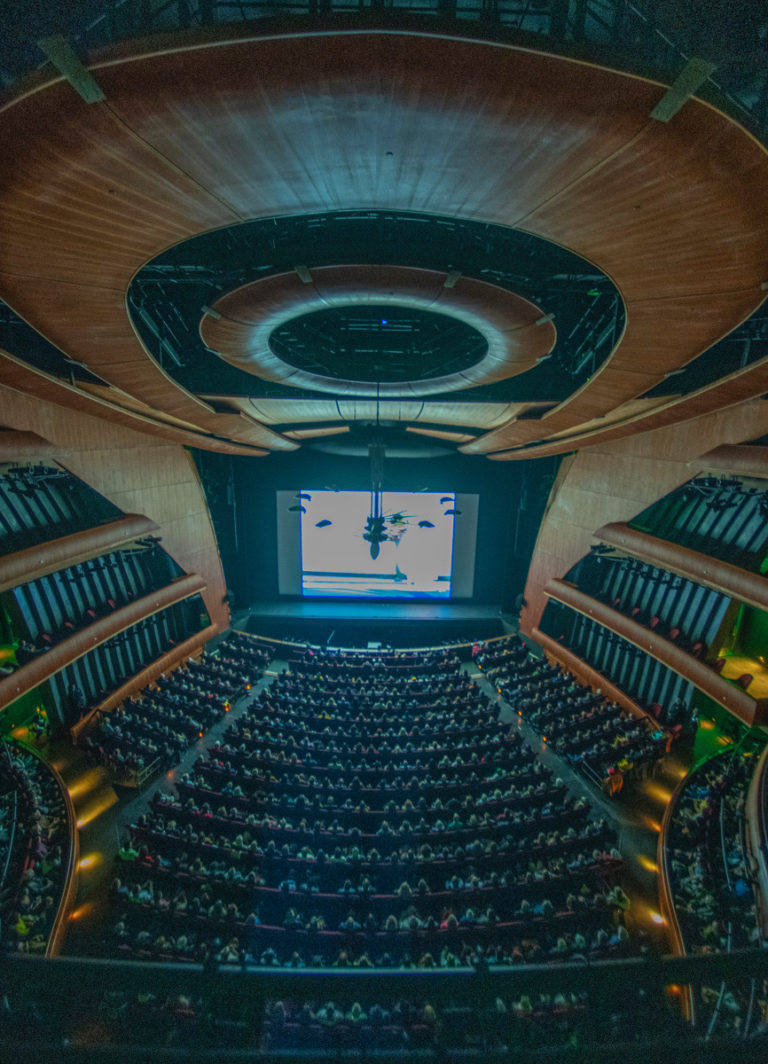 Sold out screening of THE HOLLY at the Ellie Caulkins Opera House, Nov 10, 2022. More tickets sold than to any documentary since Michael Moore's Bowling For Columbine in 2002.
Team meeting, L to R, Producer donnie l. betts, Director Julian Rubinstein, Executive Producer Lana Garland, main subject Terrance Roberts, co-editor Chelsea Jackson
Left to right: Executive Producer Lana Garland, main subject and activist Terrance Roberts, Director Julian Rubinstein, Producer donnie l. betts, in Telluride following a panel. (Credit: Ben Eng / Telluride Mountainfil)
Julian Rubinstein (left) and Terrance Roberts, winning the Audience Choice Award at the 2022 Telluride Mountainfilm festival for THE HOLLY. (Credit: Ben Eng / Telluride Mountainfilm)
Terrance Roberts circa 2011 at a Colorado Camo Movement event.
Denver Black Panther founder Lauren Watson and other Denver Panthers in 1968. (Denver Post)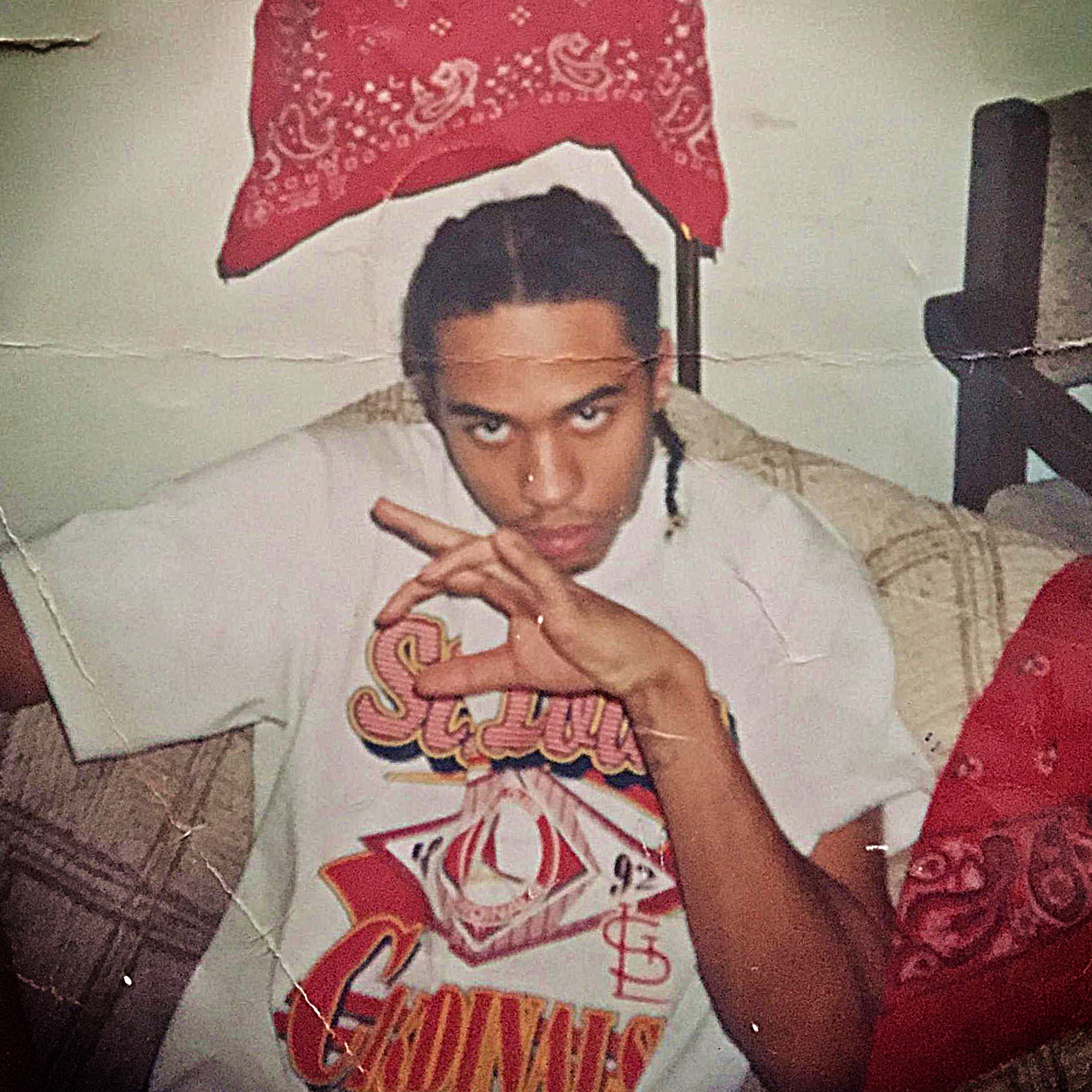 Terrance, age 17, soon after being "put on" the hood as an official Blood, flashing gang signs, circa 1993.
Terrance in Colorado's Fremont Correctional Facility in 2002 or 2003, serving a sentence for shooting at another Blood's car. He had disavowed his gang membership and would be released in 2004.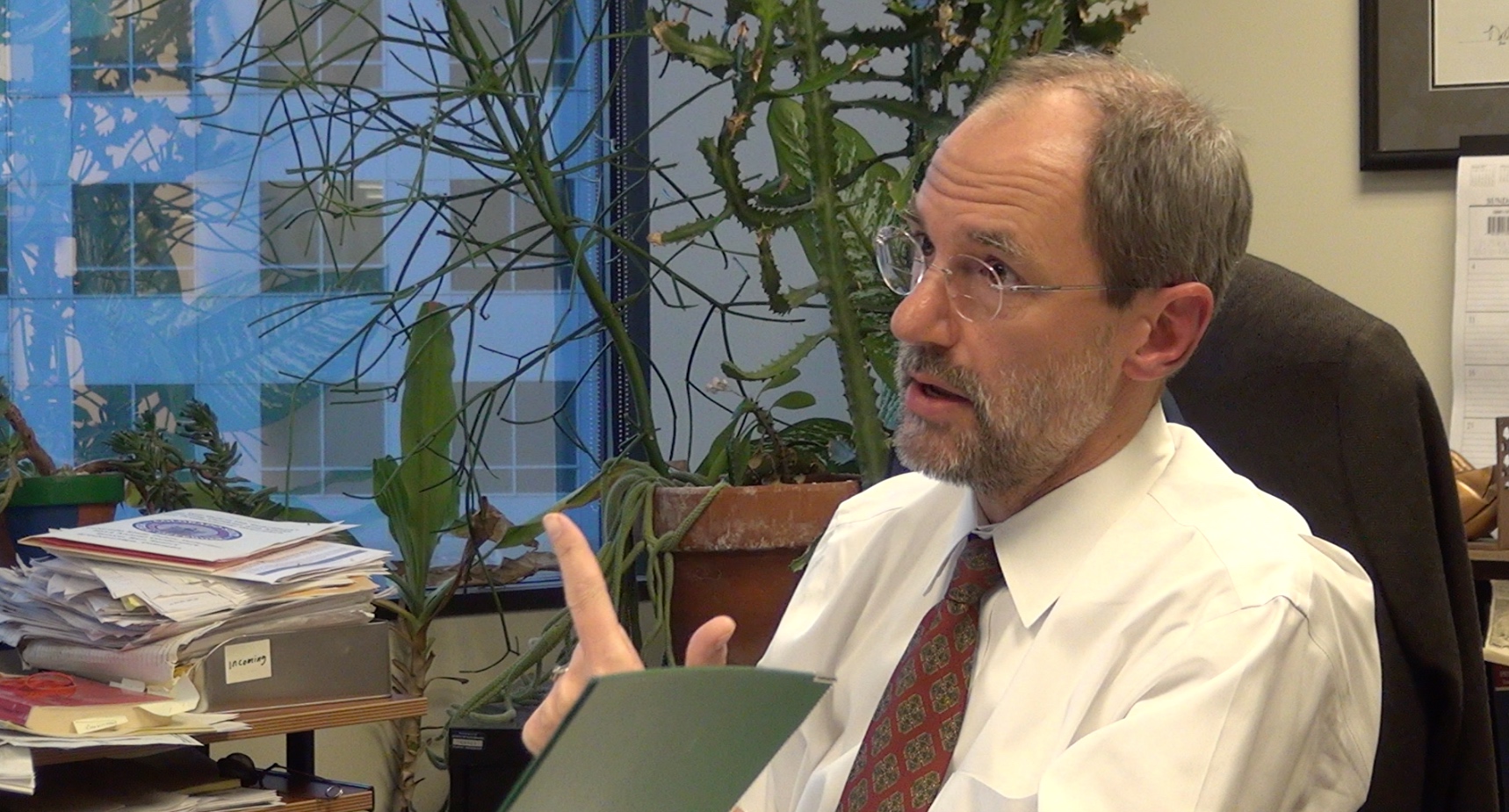 Marshal Seufert, Terrance's defense attorney, meets with his client in 2015. Terrance faced life in prison for shooting Hasan "Munch" Jones at his own peace rally.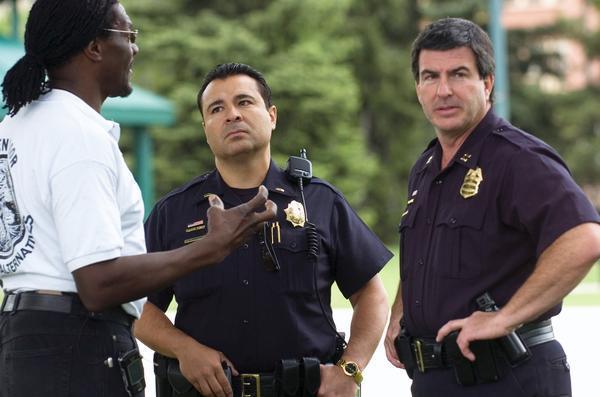 Rev. Leon Kelly (left) and Gang unit captain Mike Calo (right) after Crips founder Mike Asberry's murder leads the Crips to burn down the Holly Shopping Center, 2008. (Denver Post)
Terrance leads a march through the neighborhood after the Holly Shopping Center is burned down. (Denver Post)
Aaron Miripol, President and CEO of Urban Land Conservancy, which bought the Holly in 2009.
Ernestine Boyd, Terrance's grandmother, in 2017. She fled an Arkansas plantation in 1955 and took a bus to Denver. In 1960, she was one of the first African Americans allowed to live in Northeast Park Hill, eventually opening A&A Fish, a popular soul food restaurant and gathering spot.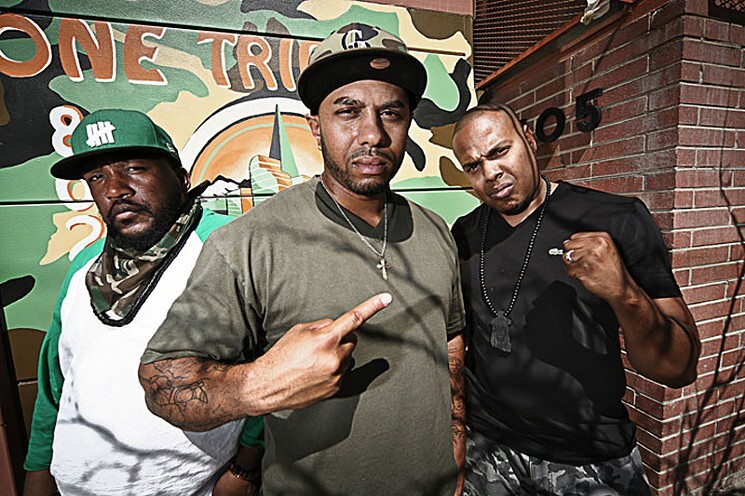 Terrance and his outreach workers, Bryan Butler and John "Qwest" Lewis, outside the Prodigal Son office. They worked under a federal Project Safe Neighborhoods grant. (Anthony Camera)
Terrance testifies at his trial, 2015.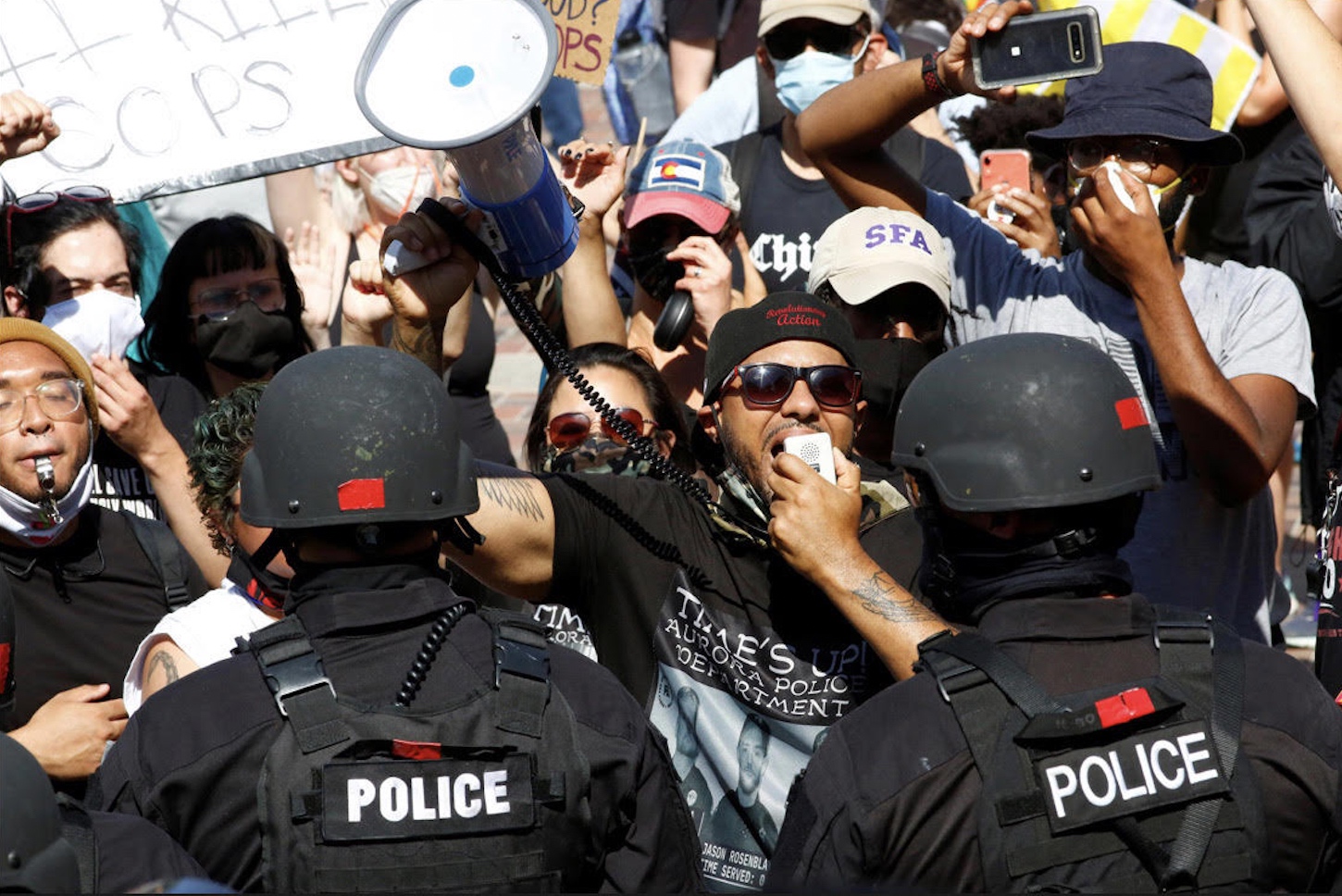 Terrance was a co-leader of the Justice for Elijah McClain movement, which has garnered nearly 6 million signatures on Change.org and helped force an independent investigation into McClain's death.
On September 17, 2020, Terrance was arrested for "inciting a riot" for his leadership of a protest at the Aurora police district 1 headquarters. He currently faces up to 3 years in prison and has vowed to go to trial.
For sales inquiries, please contact: